How it works... it's easy!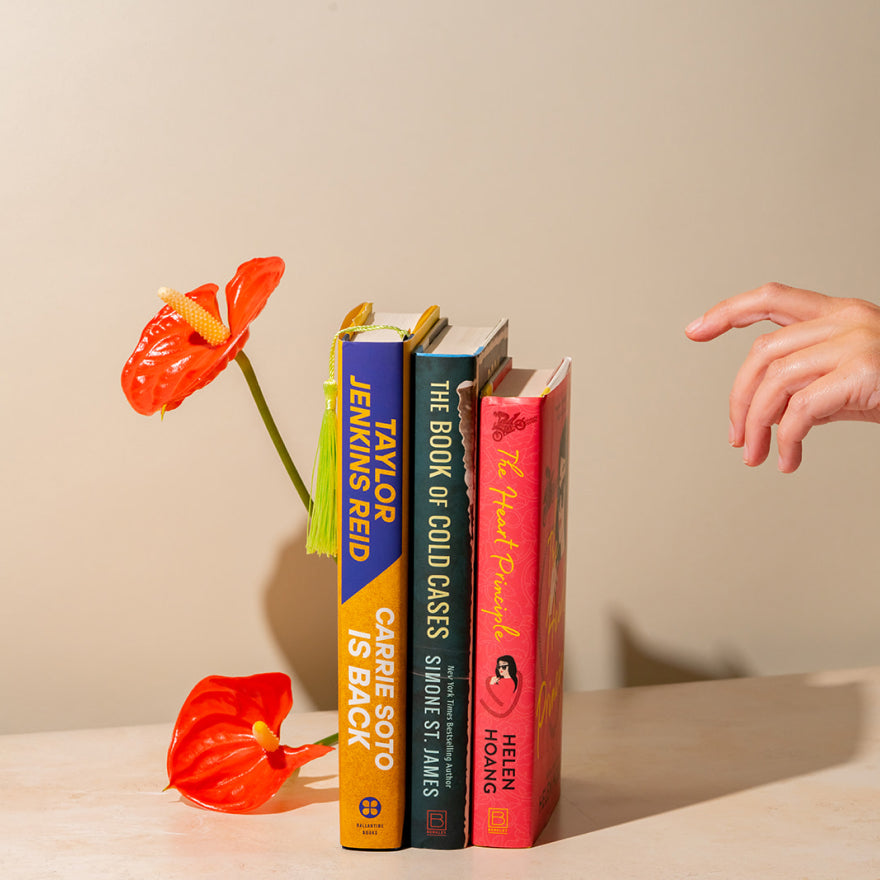 1. Customize
Choose your book and pick your preferences.
Pick from 3 of the best new reads each month, tell us what you want and don't want in your subscription box, and we'll thoughtfully curate goods that connect to your monthly book picks.
Read with all your senses!
What's inside the award-winning experience?

Sight
Pick from 3 newly released, highly anticipated books each month.
Smell
Hand poured, soy wax candles that capture the scents from your book's story.
Taste
Drinks & treats with flavors inspired by your book pick.
Touch
Treat yourself to relaxing self-care items with clever connections to your book.
Sound
A custom instrumental Spotify playlist that transports you into the theme and time period of your book.
Heart
Education changes lives, that's why 5% of your subscription supports children's education and literacy projects.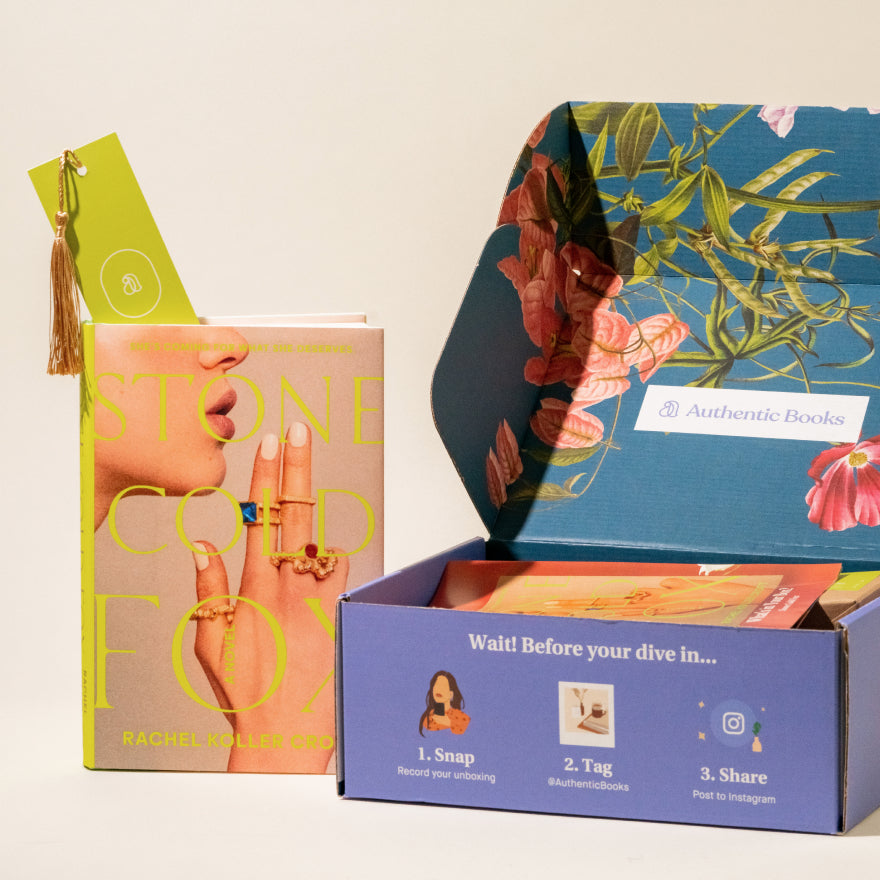 2. Experience
Receive your custom book experience box.
We collaborate with authors to create a book experience you won't find anywhere else that's unique, award-winning and allows you to experience reading in a whole new way.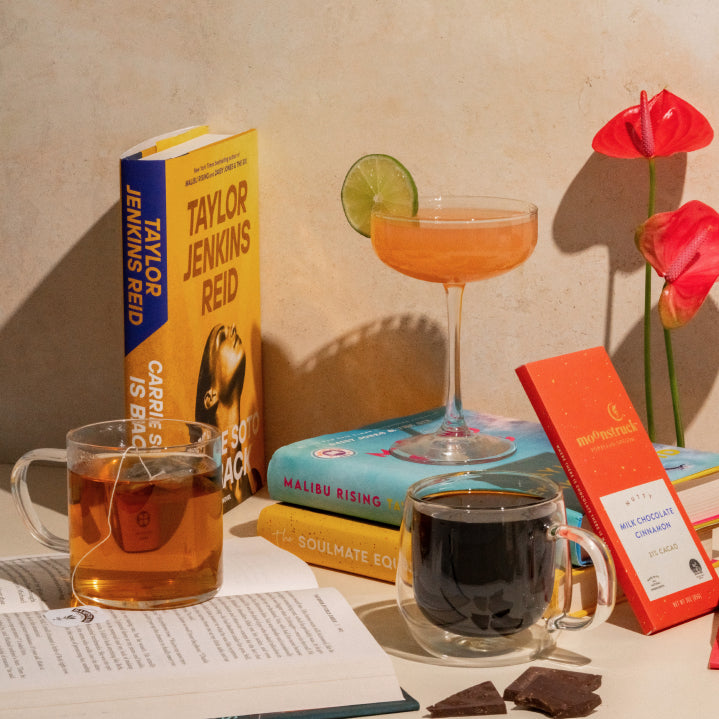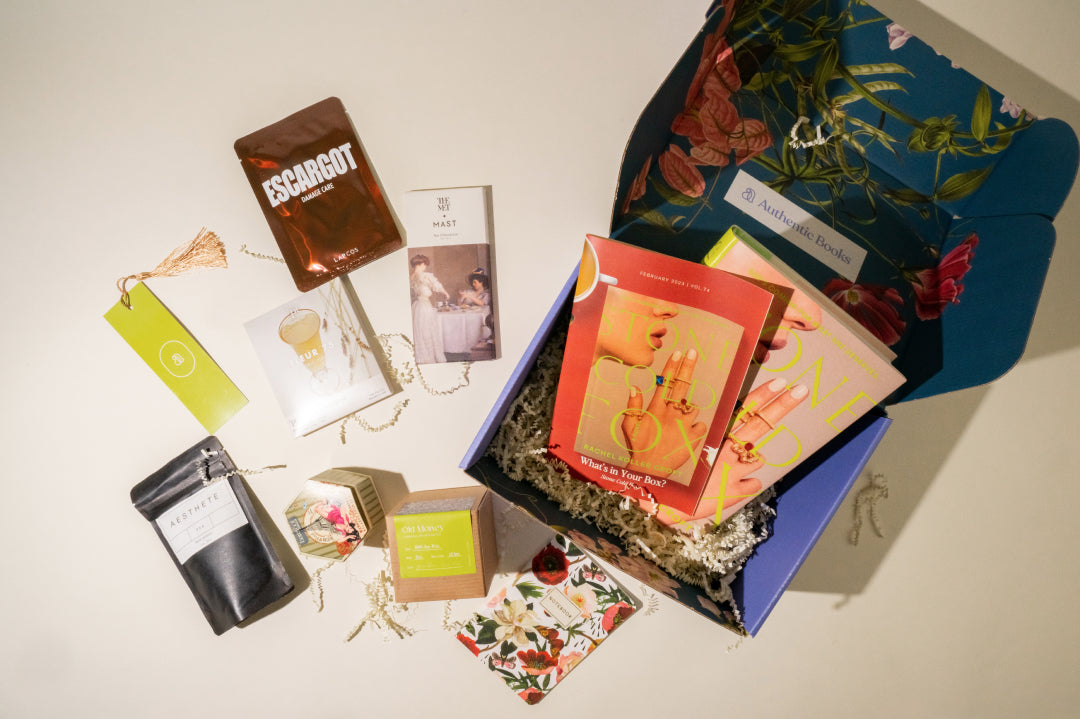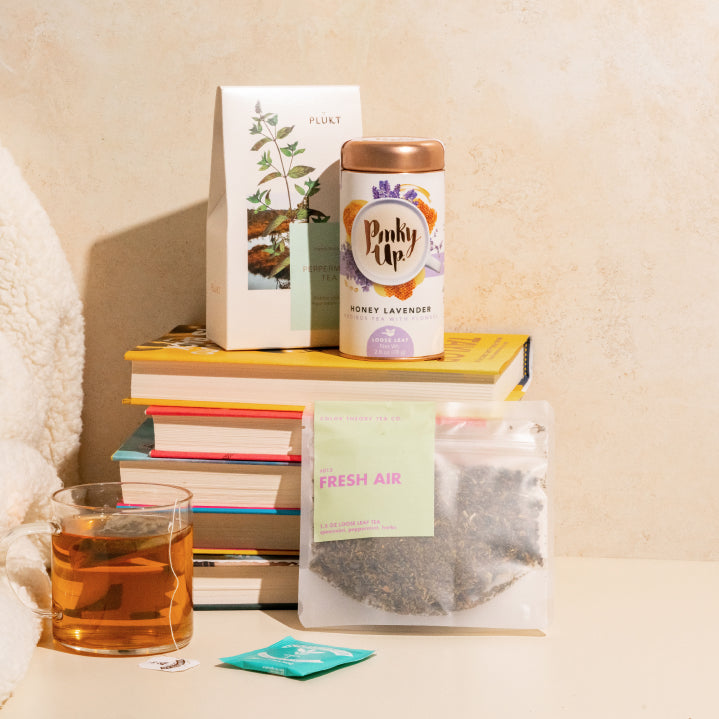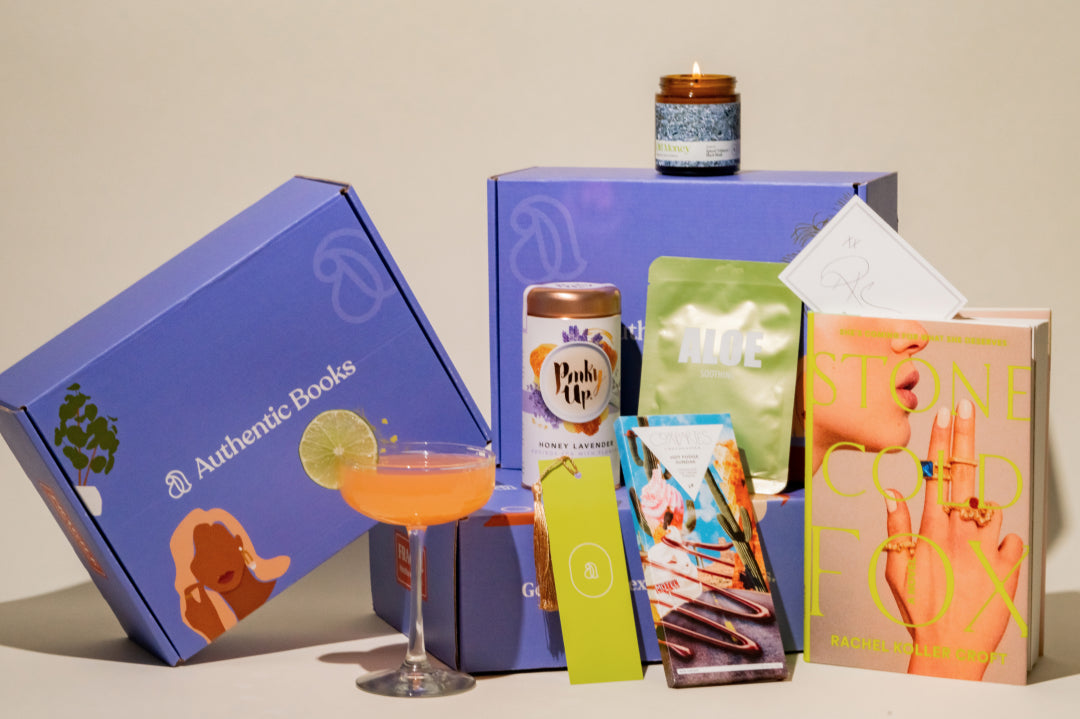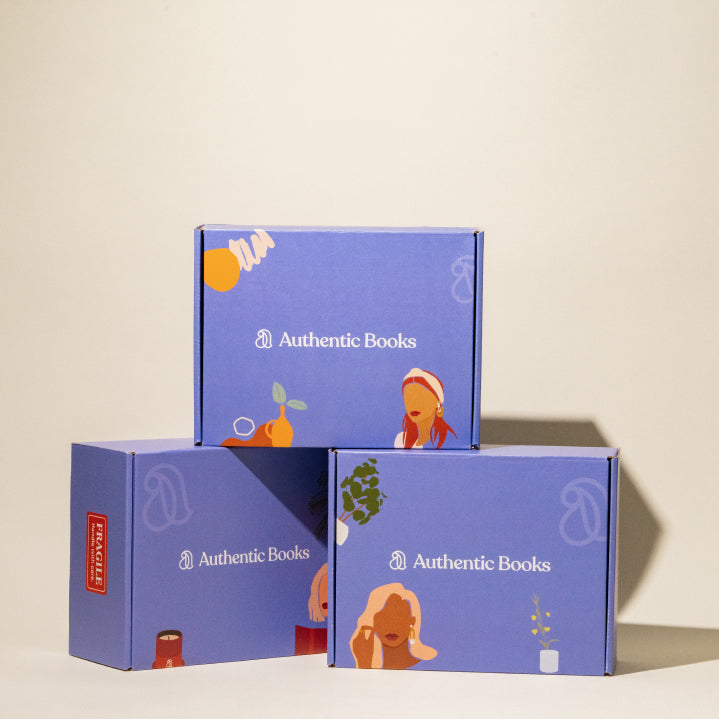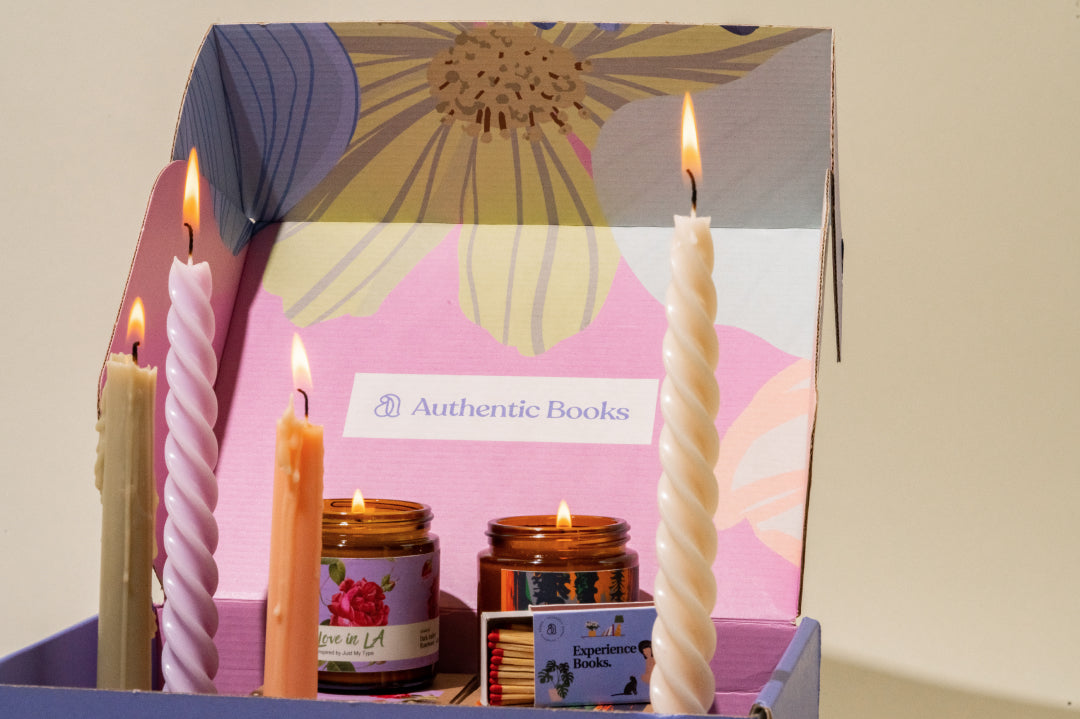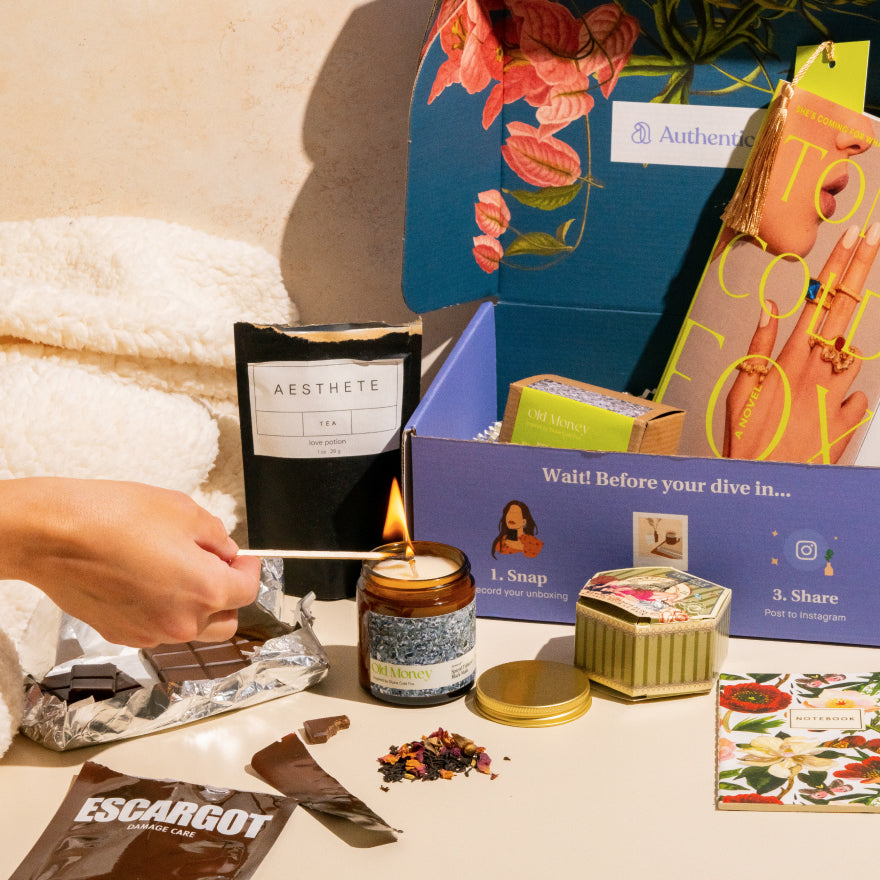 3. The Magic
Enjoy your bookish items while you read for a one-of-a-kind reading experience.
All of the items in your box connect to your monthly book pick. Together they'll whisk you away in an immersive, self-care, reading experience.
Treat yourself to more than just a book subscription.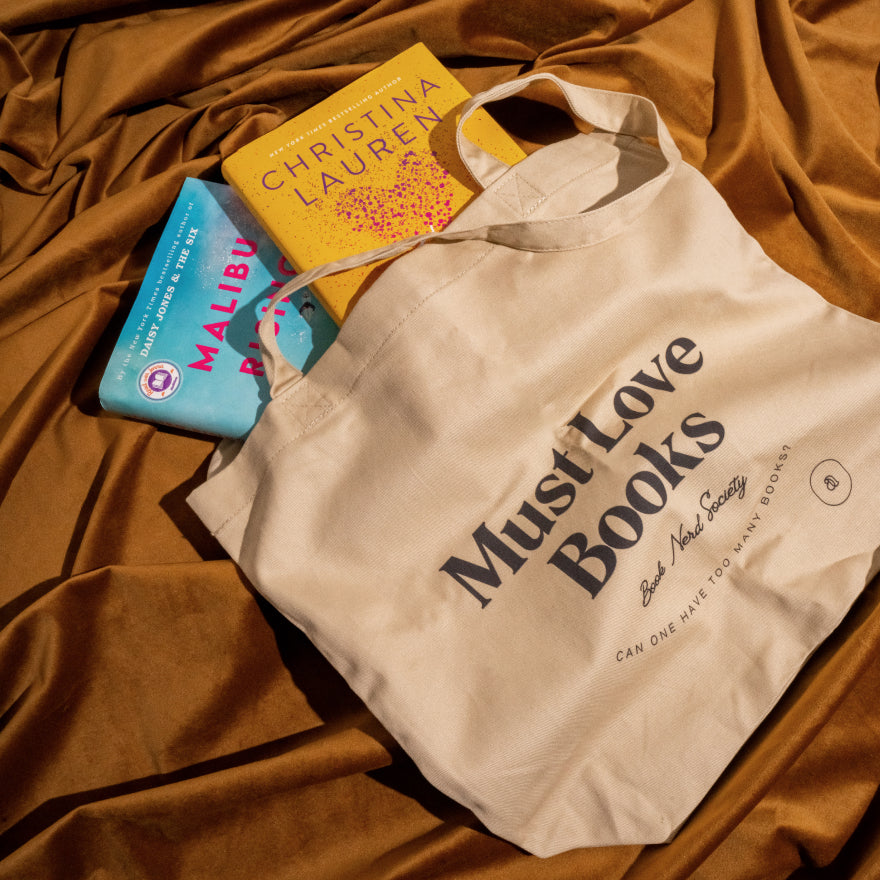 Read the best books.
You get to pick from 3 of the best new books each month, curated and vetted by our team of fellow book lovers.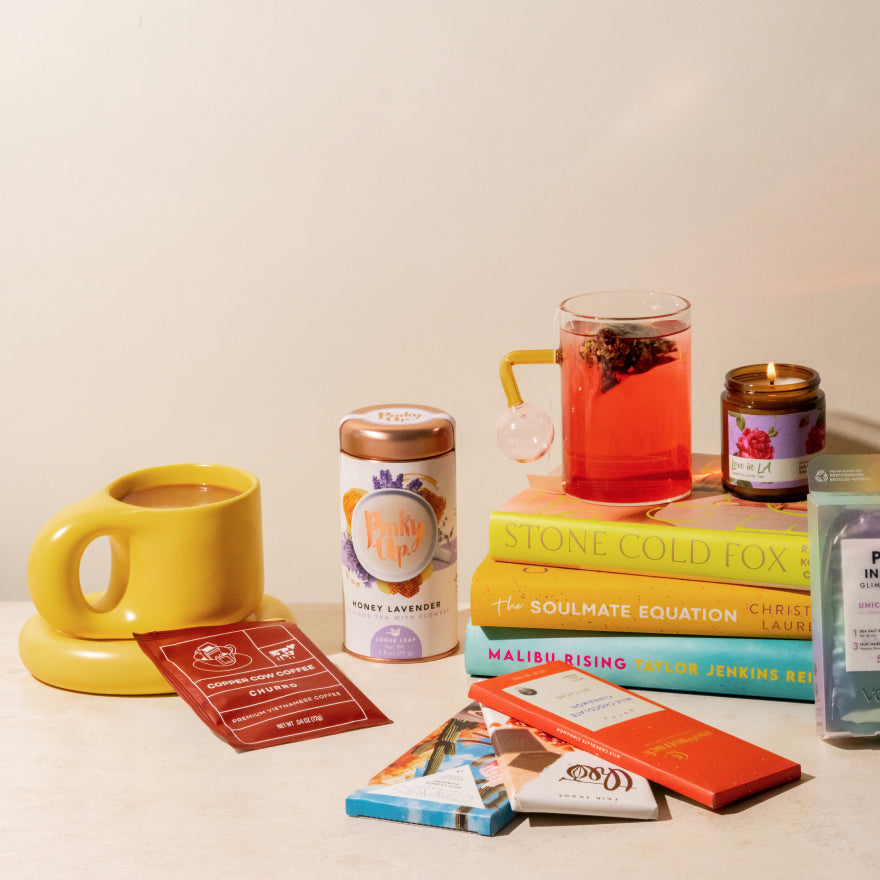 Have a one-of-a-kind experience.
Experience books like never before with a beautiful, immersive book reading experience.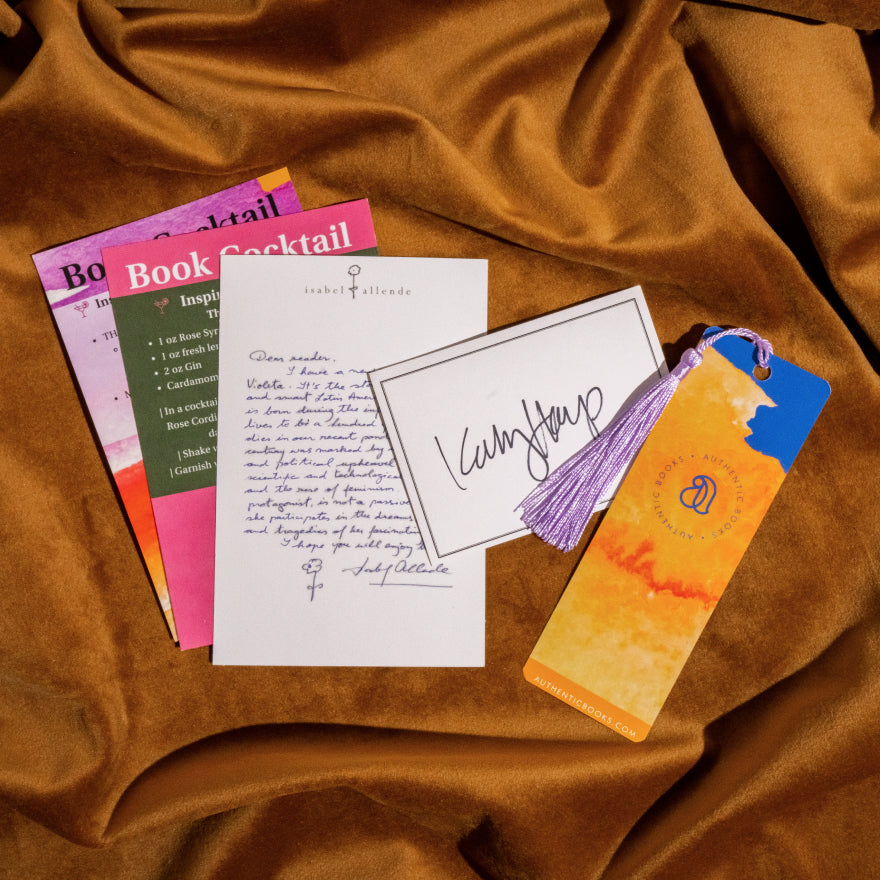 Get exclusive member perks.
Signed book plates, custom notes from authors, exclusive discounts in our book-ish store and more. Oh my!
Still have questions?
Let's get you some answers!
We're glad you asked 😀 We've worked really hard to create not just another "book box", but a unique book reading experience, beacuse we love books too!
Below are a few reasons we'd love for you to give us a try:
• Voted "Best Book Subscription" – A Year of Boxes
• Thousands of happy readers choose us (⬅️ We're so grateful for this)
• Unlike other "book boxes", we give you the choice of picking between 3 different books each month, so you don't have to settle for a book you don't want.
• Your purchase support local artisans and small businesses, we only include items that meet the highest standards in your box.
• 5% off profits are donated to children's education and literacy proejcts, creating a brighter future for so many wonderful children.
You're committed to nothing. You can skip as many times as you want and you can cancel at any time too. It's as simple as going into your account and choosing to skip the next month or simply cancel your subscription.
We have a pretty good track record of choosing great reads, have even won some awards (humble brag) and have a ton of positive reviews.
Also, unlike other "book boxes", we give you the choice of picking between 3 different books each month, so chances are, there's one you'll like. Plus, you can skip or cancel at any time, so there's no risk in trying it.
No worries! Every month we ask which book you'd like or you can choose to skip that month. The choice is entirely up to you.
We ship out all orders towards the end of the month.
For ex. April boxes will ship the last week of April. If you preorder a box for a future month, like May, then your box will ship the last week of May.
Sure thing! Head on over to our full FAQs page where you can read a few more common questions and find our contact info to reach out personally.